Winston,

AKC Champion L'il Swiss Heart of the Storm

He is a gentle, loving guy who loves to be with the puppies, won in the show ring, and won our hearts.

Rest in Pease Dear One

Susie       

AKC Susan Queen of Starry Nights

She is a tri-head White and is now retired from breeding.

Her video is on the
Videos
page.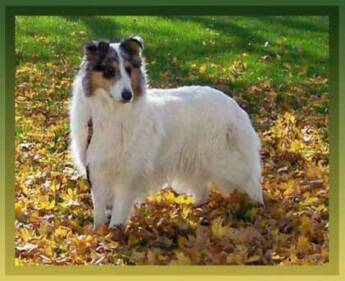 Pearl

AKC Magic's Perfect Pearl

I loved her so much. She passed away 10/6/10.

Misty is her daughter.

This page was last updated: August 17, 2017
Emma

AKC Goldleaf's Glass Slipper

Passed on in 2013.

A real sweetheart.

Dogs are not our whole life,

but they make our lives whole.

-Roger Caras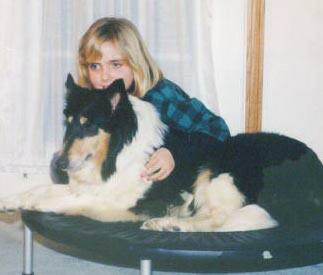 My daughter, Jamie, with Cindy.

Cindy was our first tri-color collie.

We all loved her dearly!

Enya

AKC Goldleaf's Dreams Come True

Ginger and Buddy are her parents. She is the first puppy we kept out of our litters. Tri-factored, white factored.

Thank you Karen for taking her into your home- and bringing her by for special occasions.

Reba

AKC Goldleaf's Song in My Heart

Emma and Winston's daughter.

Sable and White with both tri-factor and white-factor. Normal eye.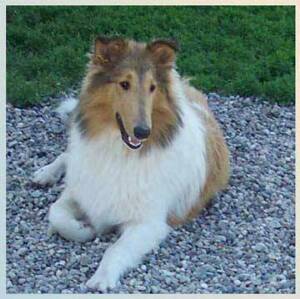 Abbey

AKC Goldleaf's Same Day Delivery

Daughter of Pearl and Buddy.

Sable/Merle with Normal eyes.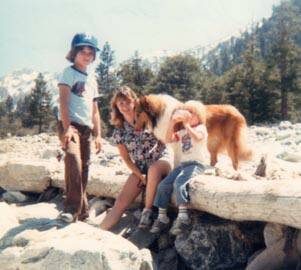 1980

Our collie, James, with Gerry,

and the boys- Mike and Chris.

We were at Big Bear, CA.

This was before we had Jamie.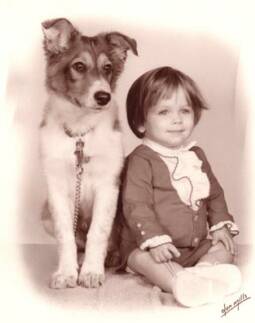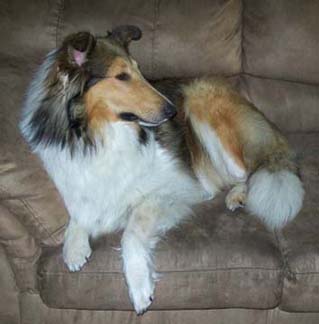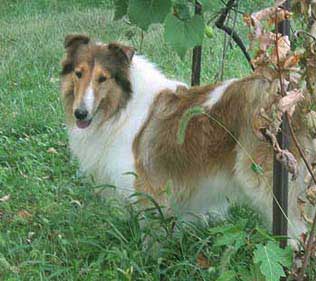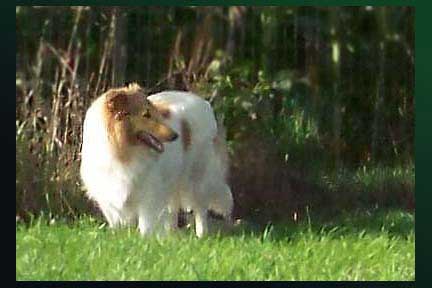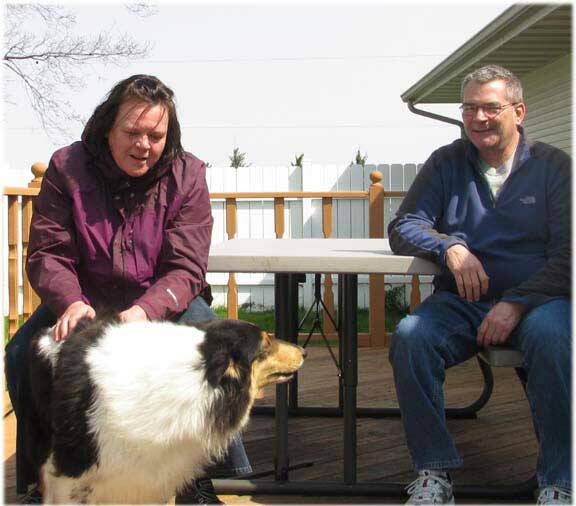 Diva

Retired Diva went home with Trish and Tom.

Over the years my mother and I have been blessed to have own so many wonderful Collies.

While my mom is retired she still three, Misty being one of them.

I have my smooth girls and Misty's son Chip.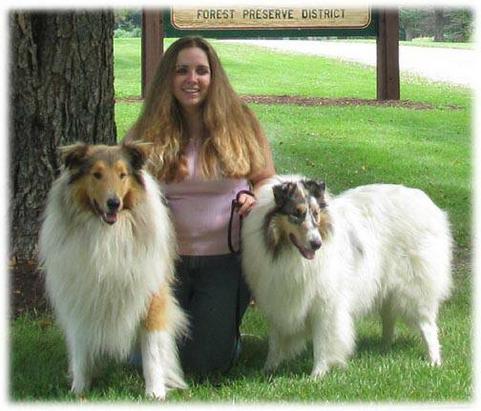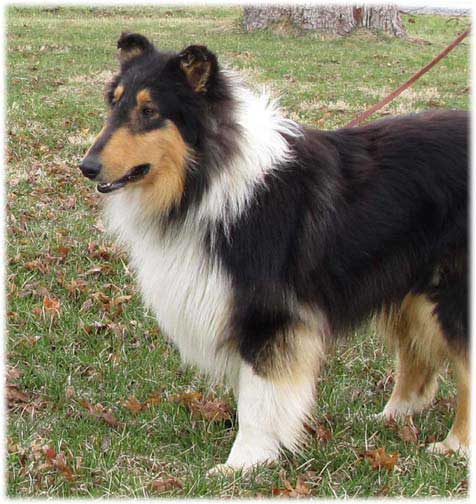 Howard

AKC Goldleaf's Midnight Sun

Tri-color

His parents are Enya and Winston! In this picture, he was only one-year-old.

Lives with a "brother" on a Bison farm!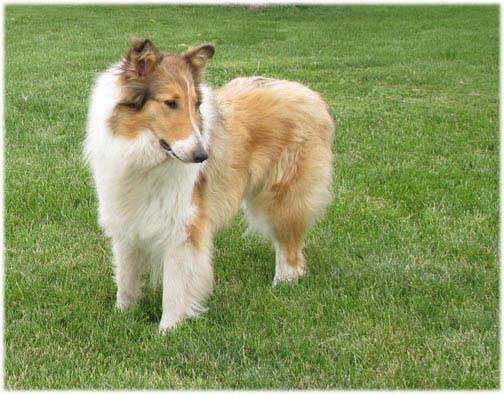 Penny

Retired to AZ and now has Debbie wrapped around her paw!

Blue Genes

AKC Goldleaf's My Favorite Blue Genes

Daughter of Abbey and Howard

Normal-eyed

CH Winston's granddaughter!

She is spayed and now lives with her "boyfriend" Logan at Nadine's